The Best Places to Buy Beauty Products Online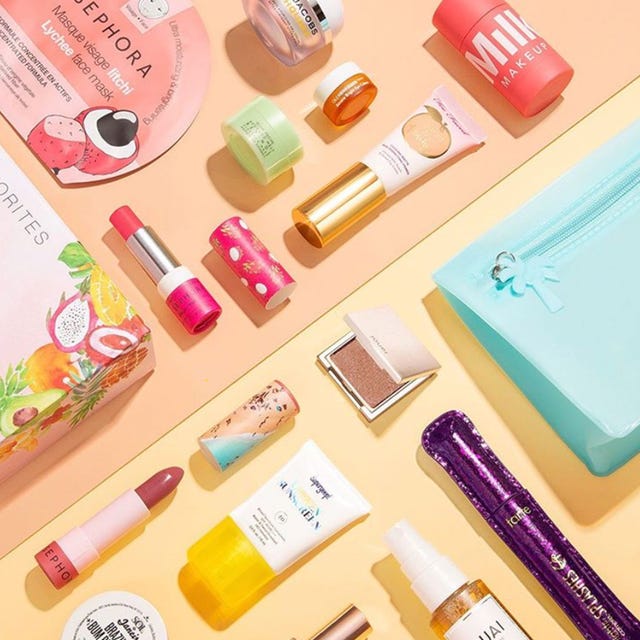 Beauty is worth appreciating. But more importantly, it is worth preserving. That is why ladies enjoy visiting beauty shops to pick products that will help them keep the glow on their skin. While we can't deny that everyone is beautiful in a peculiar way, what makes beauty irresistible is the product used to enhance it.
A pair of succulent lips need the right gloss to make the right statement and the right eyeliner to magnify those pretty eyes.
Of course, a drive to a beauty shop allows you to explore a variety of beauty products. But what if you can still find these beauty products, take your time to sort through the process, and hear what others have to say about them, all from the comfort of your bed? The UK e-commerce industry has no limit to the products it makes available. So you can view makeup products reviewed and pick what you need. However, you have to look at the best places to buy beauty products online, and hopefully, this list will help you.
For 28 years, this clothing retailer has provided beauty products such as liquid eyeliners, cleansing gels, fragrances, eye masks, sunscreens, and body scrubs, to mention but a few. The Caudalie Vinoperfect Radiance Serum is among Anthropologie's top-rated beauty products, alongside the Mason Pearson Detangling Brush.
Joining their Anthro Perks Loyalty Program guarantees free shipping on every order exceeding 50 dollars, as well as a special treat on your birthday. Exciting, right?
Sephora is a French retailer of personal care products. The collection offers cosmetics, beauty tools, skincare, and body lotions. Sephora's digital shelves boast products such as Dior Rouge Liquid Lipstick, Ilia Balmy tint hydrating lip balm, Summer Fridays pool time glowing body oil, and the ultraviolet Jasmine Tea Vegan Candle.
This is one of the best online beauty marketplaces. The site allows you to shop by category as products are clearly marked to help you find what you want. Whether your beauty needs range from hair and body to skincare, wellness, and makeup, The Detox Market has you covered. Beauty experts are available on-site to answer any questions you may have. 
Perhaps the most interesting thing about this beautiful place is that you get gifts with all your purchases. You are also given free samples for your orders, and members of their blue rewards program get free shipping for their purchases. Some of their new arrivals include Corpus, Trish Mcevoy, and Alpyn Beauty. With products on a 4.5-star rating, this sounds like the real deal.
This beauty company has a lot of boxes to offer. As a Birchbox subscriber, you are entitled to a box of five beauty products that suit your needs and a lot of beauty hacks to make your glam journey more exciting. Beauty oil elixirs, eye contour cream, and purifying mask velvet are just a slice of the total package of beauty products available in Birchbox. 
Conclusion
You mustn't forget how stunning you are. It's equally important that you are reminded of the easiest and best places to shop for beauty products without ever leaving your couch. If The Detox Market or Birchbox doesn't satisfy you, Sephora and Anthropologie are also viable options.