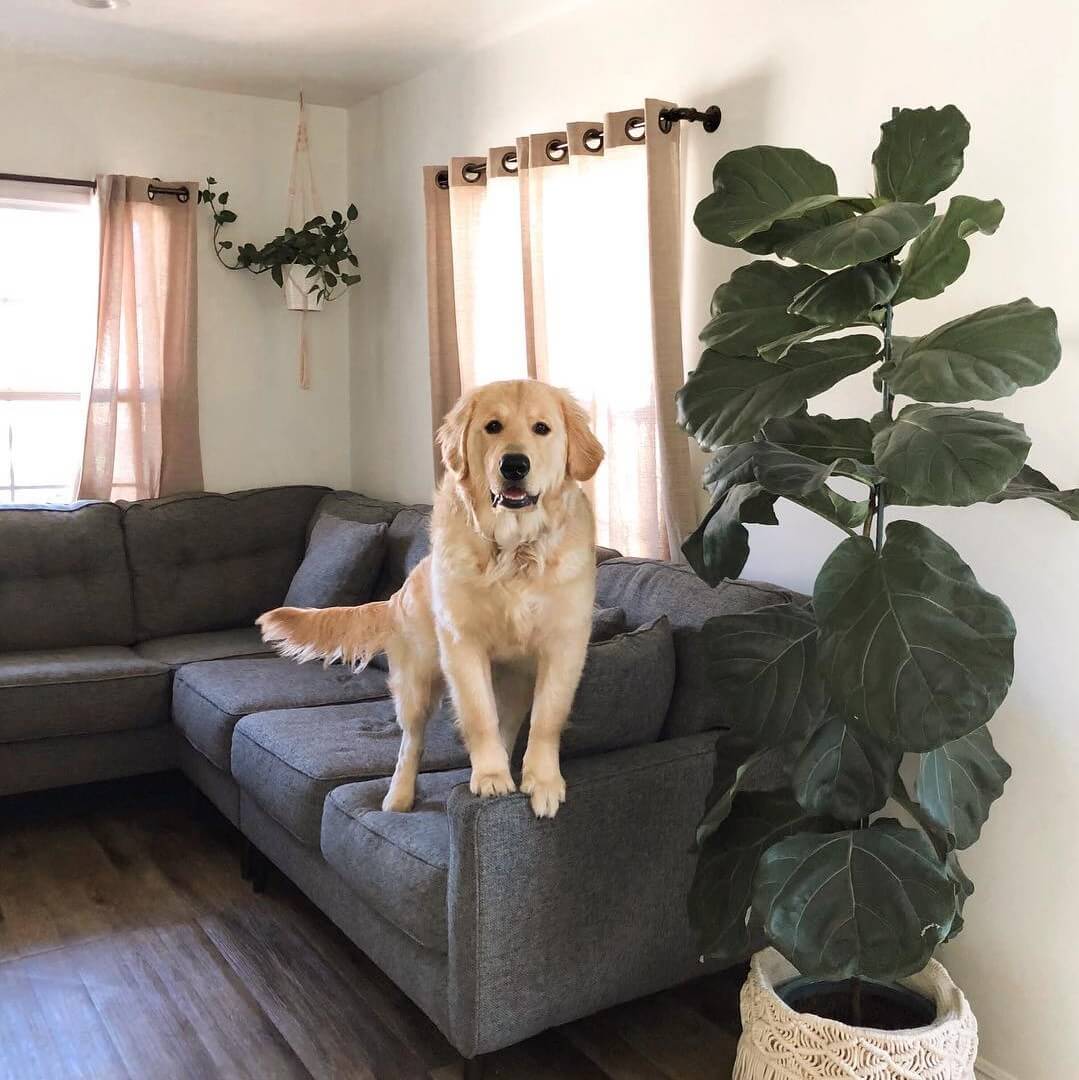 Keeping your sofas clean and tidy can become a bothersome chore if your dog insists on climbing on one and snoozing there. It can be annoying to deal with its fur, dander, and saliva, even urine that can make your precious sofa dirty and unhygienic. It is great if you can keep your dog out of the sofa, but otherwise, you should consider getting slipcovers to protect them.
Benefits of Sofa Covers
The main benefit of using covers to protect your sofas is you can easily remove them and throw them into the wash to make them clean and hygienic again. However, some fabrics are better at resisting dust, dirt, hair, and other excretions typical of pets. It is better to choose fabrics with a tight weave and smooth finish. The tight weave prevents the dust, dander, and hair from becoming too deeply embedded in the material. The smooth finish reduces the chances of the pet's claws snagging the fabric.
Best Sofa Cover Materials to Consider
Some of the best materials to use in a sectional couch cover if you have pets in the house include synthetic fabrics like polyester, natural fabrics like denim, and microfiber. All have a tight weave and are hard enough to survive the continuous onslaught of active pets. Microsuede, a kind of microfiber fabric, is one of the most durable and easy to clean. The texture does not appeal to pets, and they refrain from scratching vigorously. While it looks like suede, it is stain-resistant and easy to vacuum and wash. According to House Beautiful, synthetic materials are invariably better than natural ones because they are hardier and easier to clean.
The top sofa cover materials to avoid include wool, linen, silk, velvet, tweed, corduroy, and chenille. They are either soft or delicate and will easily fray or snag. Faux-leather slipcovers are attractive to look at, but you should stay away from them because while it is easy to clean with a simple wipe with a damp cloth, it is prone to scratches.
Other Methods to Keep Your Sofa Looking Clean
Color-coordinate the cover with your pet: since you can't stop your pet from shedding hair and there is a limit to how much you can clean your sofas, it can make great sense to buy a slipcover of the same color as your pet. The hair shed by your dog or cat will not be so visible against the sofa cover. You can consider keeping a rug on top of the cover as an additional layer of protection. Choosing a sofa with detachable seats is also sensible as it is easier to vacuum. Also, you can unzip the individual cushion covers and wash them by hand or in the machine.
Conclusion
Buying a pet-friendly sofa cover is undoubtedly the best way of protecting your sofa from pets. However, you must exercise some care in selecting the best fabric. Ideally, you should look for smooth, tightly-woven synthetic materials that do not permit dirt and hair to become embedded in them. They also tend to be scratchproof and easy to clean and wash.